Global Partners unite to train Ukrainian youth at Plumbing and Heating
Students from Lviv, Ukraine completed training exercises based on the Competition Test Project during Plumbing and Heating, hosted at the GROHE production facility in Lahr, Germany.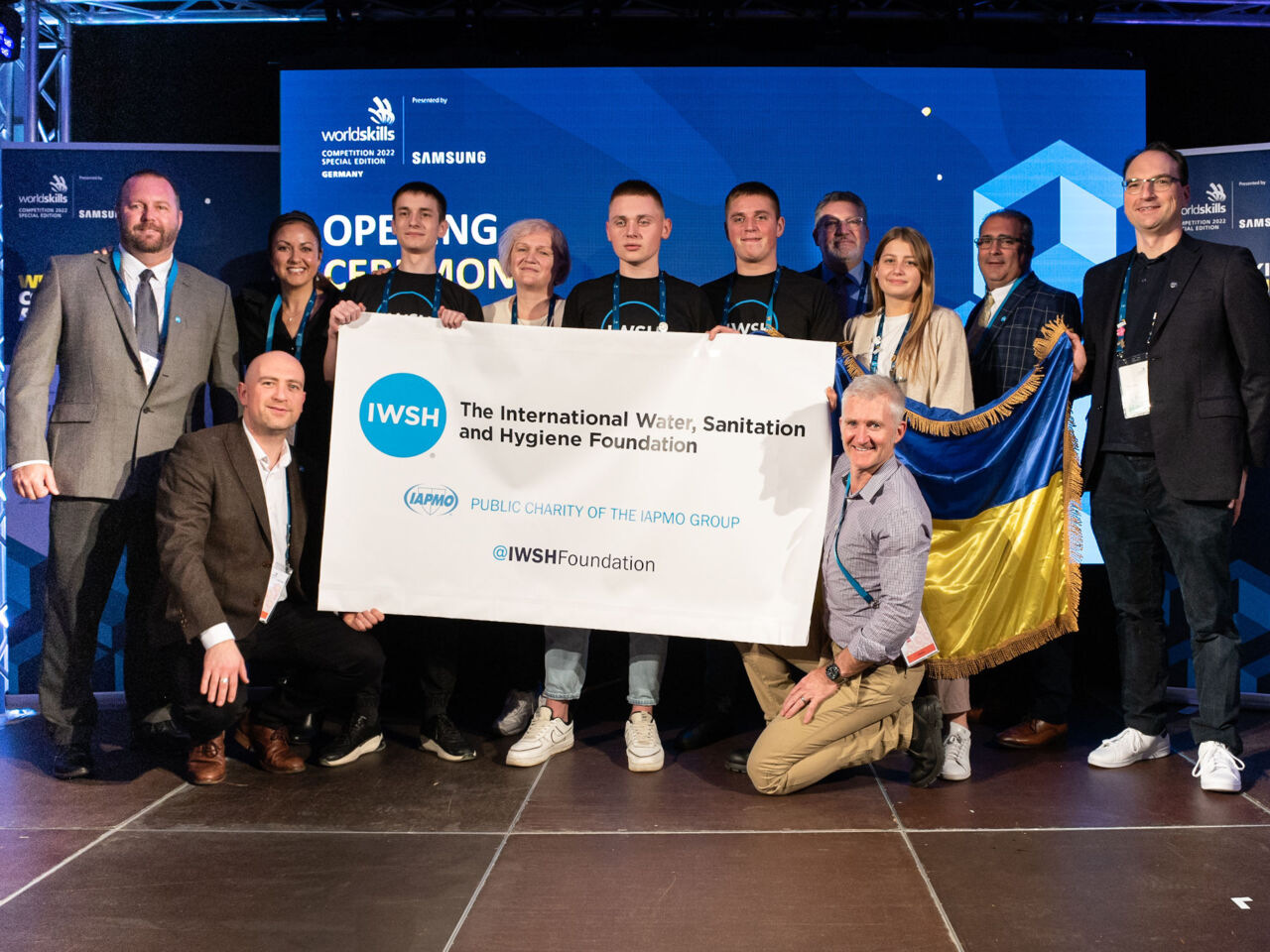 WorldSkills Competition 2022 Special Edition featured an important component during Plumbing and Heating, building on a project launched in 2019.
On the last day of Plumbing and Heating at WorldSkills Kazan 2019, Competitors came together to build new washrooms and toilets for a local home serving disadvantaged children and teenagers.
The spirit of the 2019 initiative continued this year with a new skills development and capacity-building programme from the International Association of Plumbing and Mechanical Officials (IAPMO), World Plumbing Council, and delivered by the International Water, Sanitation and Hygiene Foundation (IWSH).
It saw three young students from the GROHE Installer Vocational Training & Education Program (GIVE) in Lviv, Ukraine sponsored to take part in a workshop during the Competition.
Supported by a trainer and interpreter, they completed a series of training exercises based on the Competition Test Project and WorldSkills Occupational Standards.
Support for participation of young people from Ukraine was part of 'Plumbing Champions', a wider initiative from the World Plumbing Council to encourage the next generation of plumbers and highlight talent in the industry.
The WPC is an international organization representing bodies from 20 countries, including IWSH, the charity arm of the IAPMO Group.
Sean Kearney, the managing director of IWSH, said Plumbing Champions was "inspired by the idea of WorldSkills capacity-building: trying to develop new resources, understanding, and standards in our industry, and encourage young people coming through."
The Plumbing and Heating competition, held at the German production facility of WorldSkills Global Partner, GROHE, in Lahr, Germany at the start of November featured Competitors from 20 countries and regions.
Austria's Florian Bliem emerged as the gold medalist, with two silver medals awarded to France and Hungary, and the bronze medal going to Chinese Taipei. Full results are available on the competition page.
WorldSkills Competition 2022 Special Edition
Find out more