Leading refrigeration technology fair welcomes WorldSkills Competition 2022 Special Edition
The Refrigeration and Air Conditioning skill competition is taking place alongside Chillventa, in Nuremberg, Germany.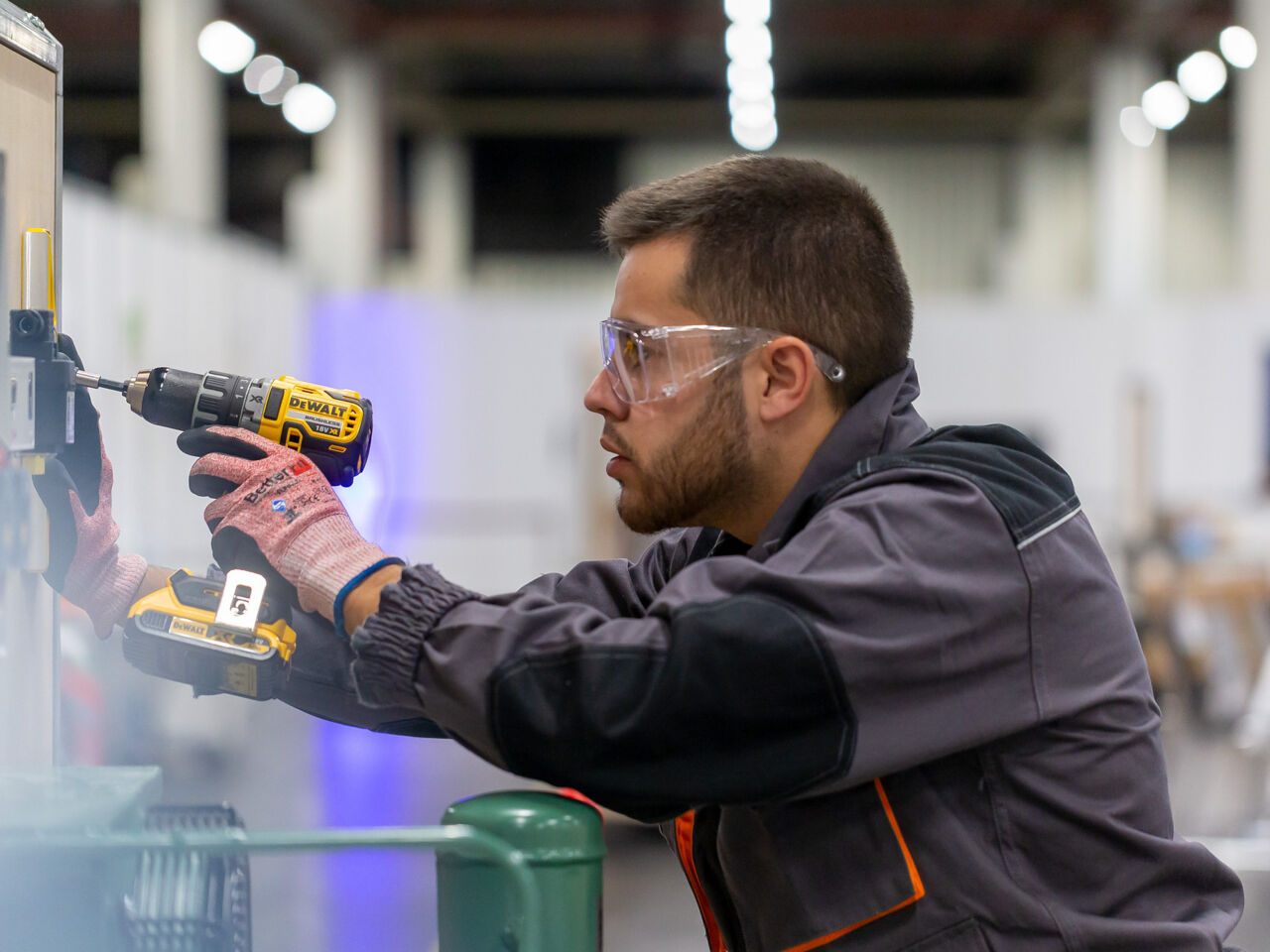 Taking place at Messe Nürnberg, Nuremberg, Germany from 10 to 13 October, Refrigeration and Air Conditioning is taking place alongside the sector's leading trade fair, Chillventa. Sixteen young technicians from around the world are competing as part of WorldSkills Competition 2022 Special Edition.
Known as one the world's largest refrigeration technology exhibitions, Chillventa attracts the world's top specialists, key firms, and industry associations from the international refrigeration, AC, and ventilation community. WorldSkills Competitors have a chance to demonstrate their skills to professionals from around the world, as well as to learn about modern research and development processes.
Karsten Beermann, Deputy Chief Expert for Refrigeration and Air Conditioning, highlights the importance of Competitors gaining direct contact with industry:
"With so many industry leaders and experts participating at Chillventa in Nuremberg, it's a great opportunity for the Competitors to showcase their skills and expertise and make important contacts for future opportunities within the industry. It also helps them understand and receive immediate feedback which is essential for the future growth of the Competitors."
One of the important characteristics of this year's Chillventa is the ongoing transition of the refrigeration and air-conditioning industry toward sustainability. Following the industry's move to using refrigerant gasses that do not destroy the ozone layer, the focus is on designing more energy-efficient equipment.
This is an important aspect of the WorldSkills Occupational Standards, and is included as part of the competition's Test Project.
"We will use R-32 refrigerant in our Test Project since one of our key goals is to limit the usage of F-Gases, which have a considerably larger global warming effect, and to demonstrate that flammable refrigerants are transitioning to be more environmentally friendly," says Karsten.
Sponsors such as Stanley Black and Decker, Danfoss, Bitzer have also been instrumental in organizing the Competition, supplying vital material and tools.
"The sponsors, as well as suppliers, will be at Chillventa and will have the opportunity to get direct contact with Competitors and learn of the activities of WorldSkills International and WorldSkills Germany," says Karstein. "This will also help them get an overview of the international standard of technical knowledge."
When the Competition ends, the systems prepared by the Competitors will be left operating for visitors to view, technical colleges who specialize in refrigeration and air conditioning technology in Germany will receive material and tools.
WorldSkills Competition 2022 Special Edition
Find out more