Mobile Robotics Competitors build medical services robots
WorldSkills Global Partner Studica helped design a Test Project to develop autonomous robots capable of reading instructions and delivering medical supplies to hospital rooms.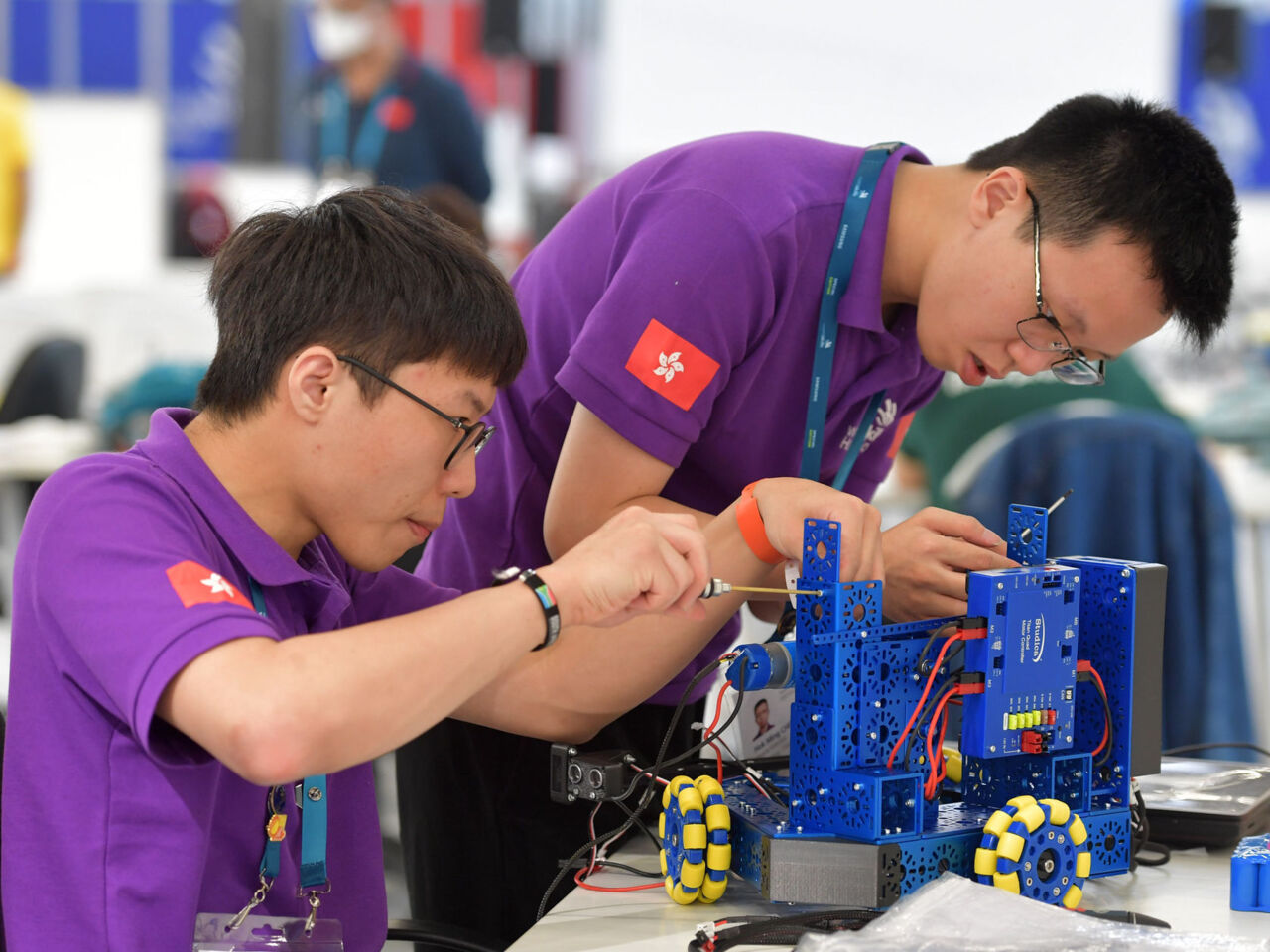 At WorldSkills Competition 2022 Special Edition in Bordeaux, France, Robotics Competitors designed, built, and programmed robots to distribute essential supplies in a hospital.
Seventeen teams vied for the podium with the help of specialized equipment from Studica, a WorldSkills Global Partner and the official exclusive product supplier for robotic kits for WorldSkills Competitions in the Mobile Robotics Skill. The Canadian robotics company also helped design the Test Project for the Competition.
"The idea of building a mobile robot for the hospital as a test for the Competition came up because of the difficulties hospitals faced during COVID," says Frank Nanfara, President and CEO of Studica.
"The aim is to help patients and the Test Project is based on building a robot that delivers medication to different rooms around the hospital and then picks up waste material to carry it to the disposal area," he added.
After reading and interpreting information presented through a Work Order Board, each team had to build their robot from scratch using the specialized tools provided by Studica. The robots were required to autonomously move and carry various target objects including cubes from one location to another within a replica hospital environment.
"At Studica, we have been working in the area of stem education for 37 years, and we develop and manufacture robotic systems for education and for teaching all the different areas of stem education," says Nanfara.
"So for us, it was a natural to be a part of WorldSkills, to be the sponsor, and to be the provider of the equipment," he added.
Besides Mobile Robotics, a range of skill competitions took place at Parc des expositions Bordeauc Lac in Bordeaux, France from 19 to 22 October 2022:
See results for all the skill competitions.
The event in Bordeaux was organized by WorldSkills France, who will host the 47th WorldSkills Competition in 2024, in the city of Lyon.
WorldSkills Competition 2022 Special Edition
Find out more