WorldSkills Competitors share the stage with world's automation leaders at Motek
WorldSkills Competition 2022 Special Edition moves to Stuttgart, Germany, where Mechatronics, Industry 4.0, and Water Technology skill competitions are taking place alongside the Motek industry trade fair.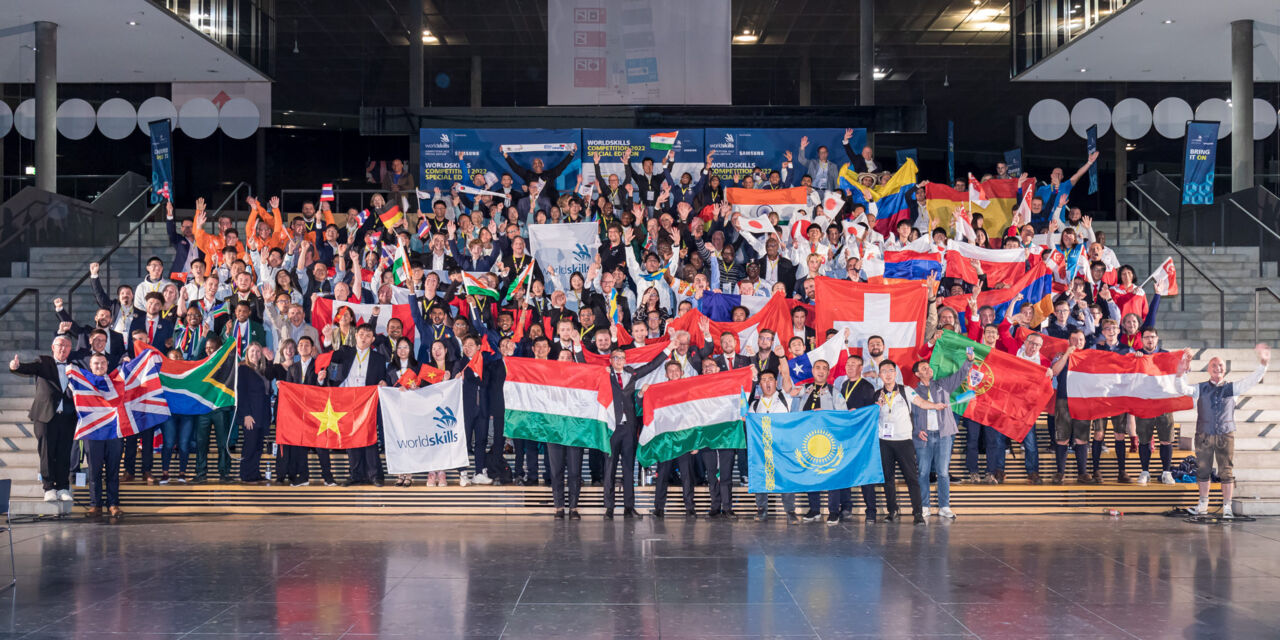 Following an exciting Opening Ceremony on Monday night, Competitors of Mechatronics, Industry 4.0, and Water Technology will showcase their skills in front of the world's leading automation and machine vision manufacturers and experts.
From today to 7 October, the three skill competitions will take place in Messe Stuttgart, Germany, alongside renowned Motek, an international trade fair for production and assembly automation. This is the first of many events happening in October as part of WorldSkills Competition 2022 Special Edition.
"This Special Edition offers many forward-looking opportunities," said Hubert Romer, CEO, Official Delegate WorldSkills Germany.
"For our best professionals in the world, it is a chance to demonstrate their top skills, which they have worked hard to acquire over many months. It is important that we in Germany make our contribution and support the project. Thanks to the great solidarity of all partners, we will succeed."
The skill competitions held at Messe Stuttgart are hosted by WorldSkills Germany and supported by Festo, a global leader in automation and process technology and technical education. Around 300,000 industrial customers and 60,000 education customers worldwide rely on its portfolio. Festo has been a WorldSkills Partner for more than 30 years and the lead sponsor for these skill competitions.
"The promotion of the competition in Germany underlines the importance of vocational training in times of a shortage of skilled workers. Festo has been cooperating with WorldSkills for more than 30 years to develop the skills of young people," explains Dr. Oliver Niese, Member of the Management Board at Festo Didactic, about the upcoming event.
In Stuttgart, a total of 73 young professionals from 25 different countries will compete in the event to become world champions: 25 international teams in Mechatronics, eight teams in Industry 4.0, and seven individuals in Water Technology.
Celebrating its 40th anniversary, the Motek International Trade Fair is the largest event in the fields of production and assembly automation, feeding technology and material flow, rationalization through handling technology and industrial handling.
Throughout October and November, WorldSkills Germany will host five more events as part of WorldSkills Competition 2022 Special Edition. A total of 15 countries and regions, will host skill competitions from 7 September to 26 November 2022 featuring over 1,000 Competitors from 57 Members.
WorldSkills Competition 2022 Special Edition
Find out more