Skill competitions in Korea reflect new technologies and industries
The WorldSkills Competition 2022 Special Edition event in Goyang, Korea featured cutting-edge skills, from Cloud Computing and Cyber Security to 3D Digital Games Art and Mobile Applications Technology.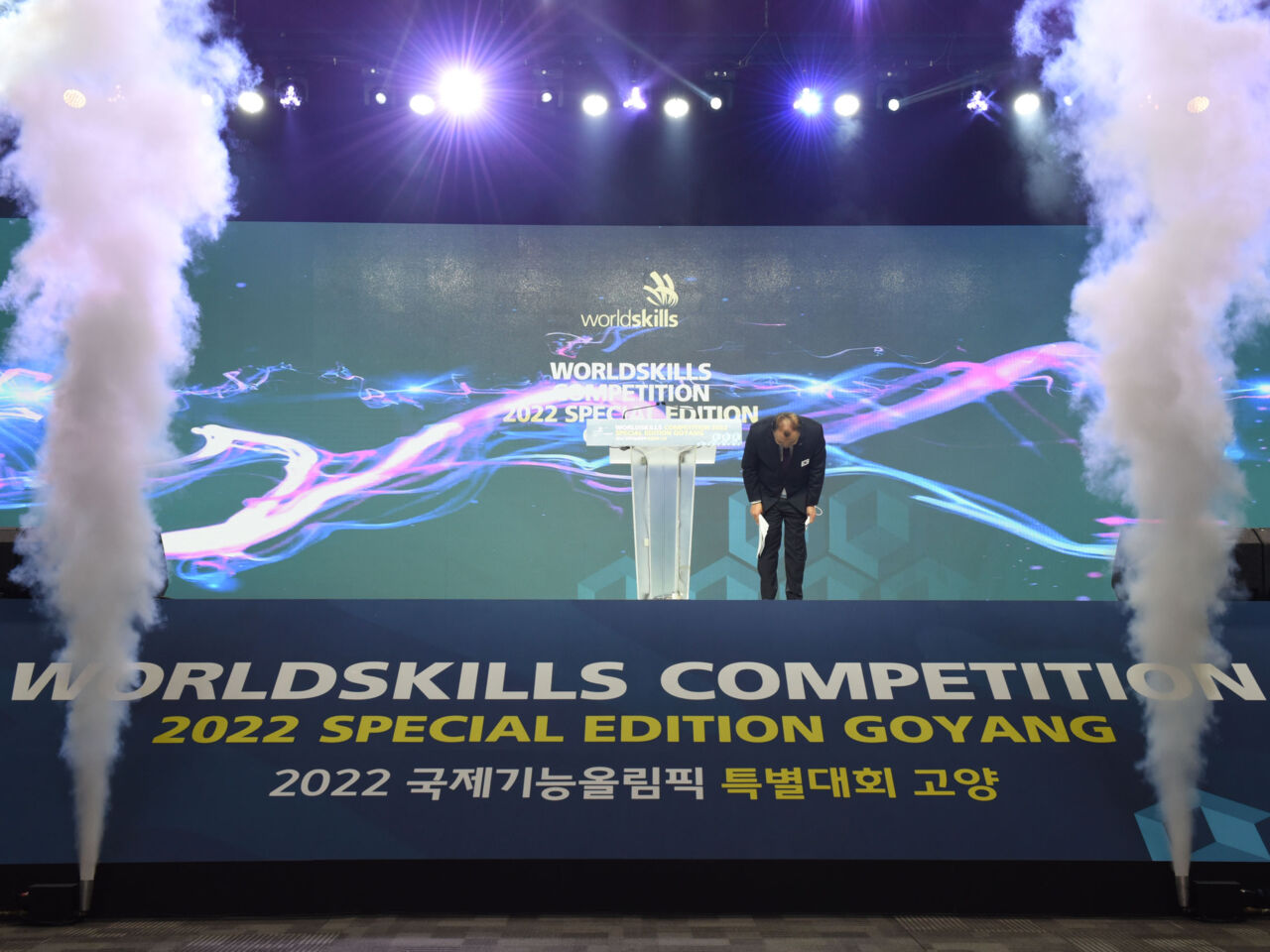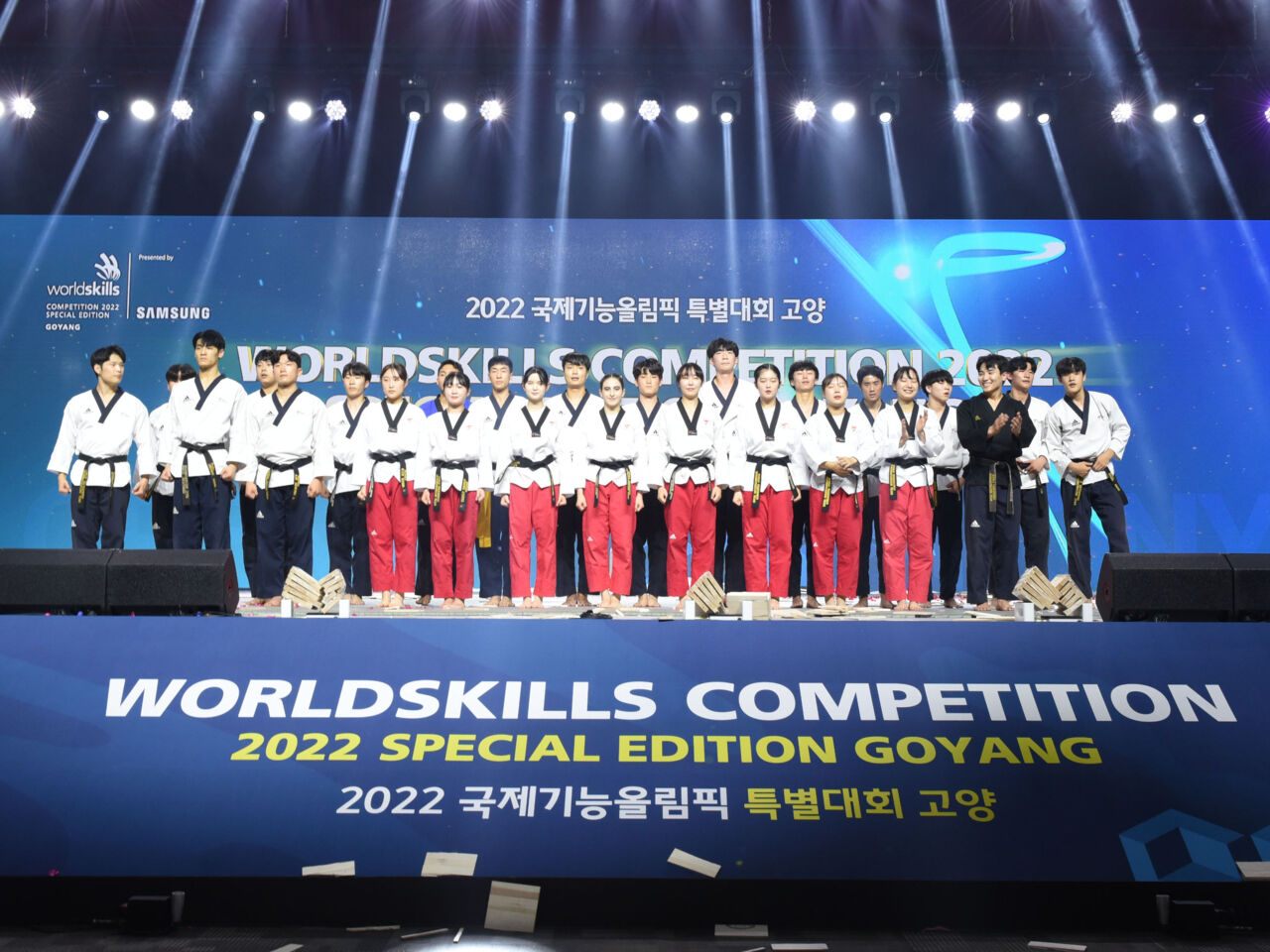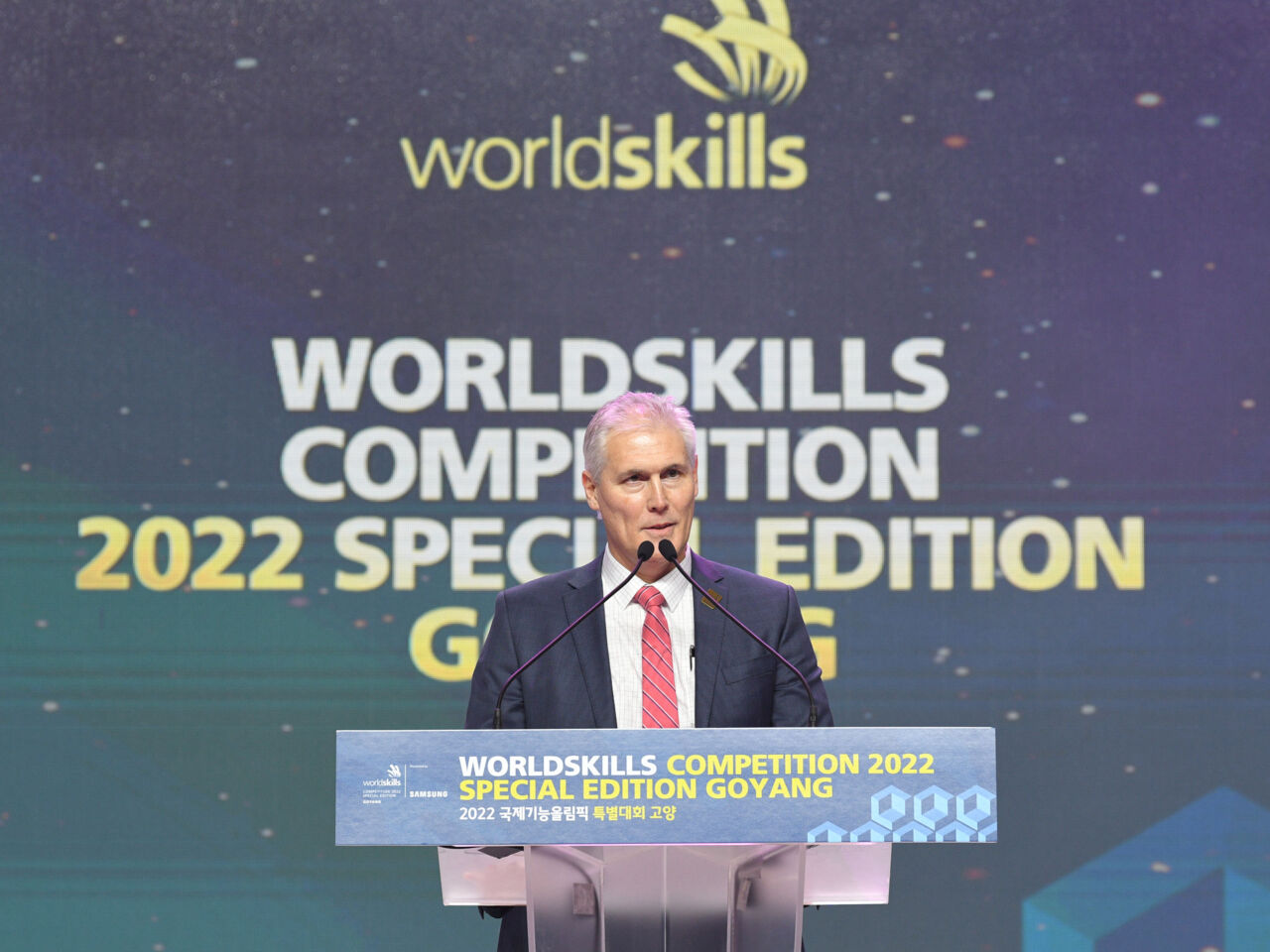 WorldSkills Special Edition has successfully concluded its journey to Korea. The event saw 133 Competitors from 35 Member countries and regions compete for medals in eight skills at the Kintex Exhibition Hall in Goyang, a satellite city of the Korean capital, Seoul.
A live-streamed Opening Ceremony featured the traditional Parade of nations, and the swearing of the WorldSkills Oath, with guests entertained by a display of Korean dance and music as well as a Taekwondo martial arts demonstration.
Addressing the Opening Ceremony in person, WorldSkills International CEO David Hoey praised the work of the organizers, WorldSkills Korea, and the support of WorldSkills Global Partners.
"The adaptability, resilience, and creativity shown by you over the last few months — and by all of our volunteers, Members, and Partners — has brought the WorldSkills community even closer together," he told them.
The Overall Event Presenter is the Korean electronics and manufacturing giant Samsung, and the eight skills in the Competition reflected new technologies and industries from Cloud Computing and Cyber Security to 3D Digital Games Art and Mobile Applications Technology.
Other Global Partners supporting this stage of the Competition included Epic Games, AWS Educate, Autodesk, DMG MORI, Fanuc, Mastercam, and Mititoyo.
By the end of the Competition, the hosts Korea had won four gold medals, however the depth of competition was reflected in the medals taken home by Competitors as varied as India, Hungary, Iran, Germany, China, and and Kazakstan.
At the Closing Ceremony on October 16, Korea's Minister of labor, Jung Sik Lee told Competitors: "The experiences and skills will be a crucial element for you to grow into the best-skilled professionals in your field."
He added: "The skilled people through the WorldSkills Competition have spearheaded the industrial development of each country around the globe."
WorldSkills Competition 2022 Special Edition continues with events closing October in Estonia, France, Germany, and Switzerland. In total 15 countries and regions will host 62 skill competitions for the 46th WorldSkills Competition.
WorldSkills Competition 2022 Special Edition
Find out more