The world of woodcraft gathers in Basel
Switzerland's woodworking trade fair, Holz, hosts Carpentry, Joinery and Cabinetmaking skill competitions as part of WorldSkills Competition 2022 Special Edition.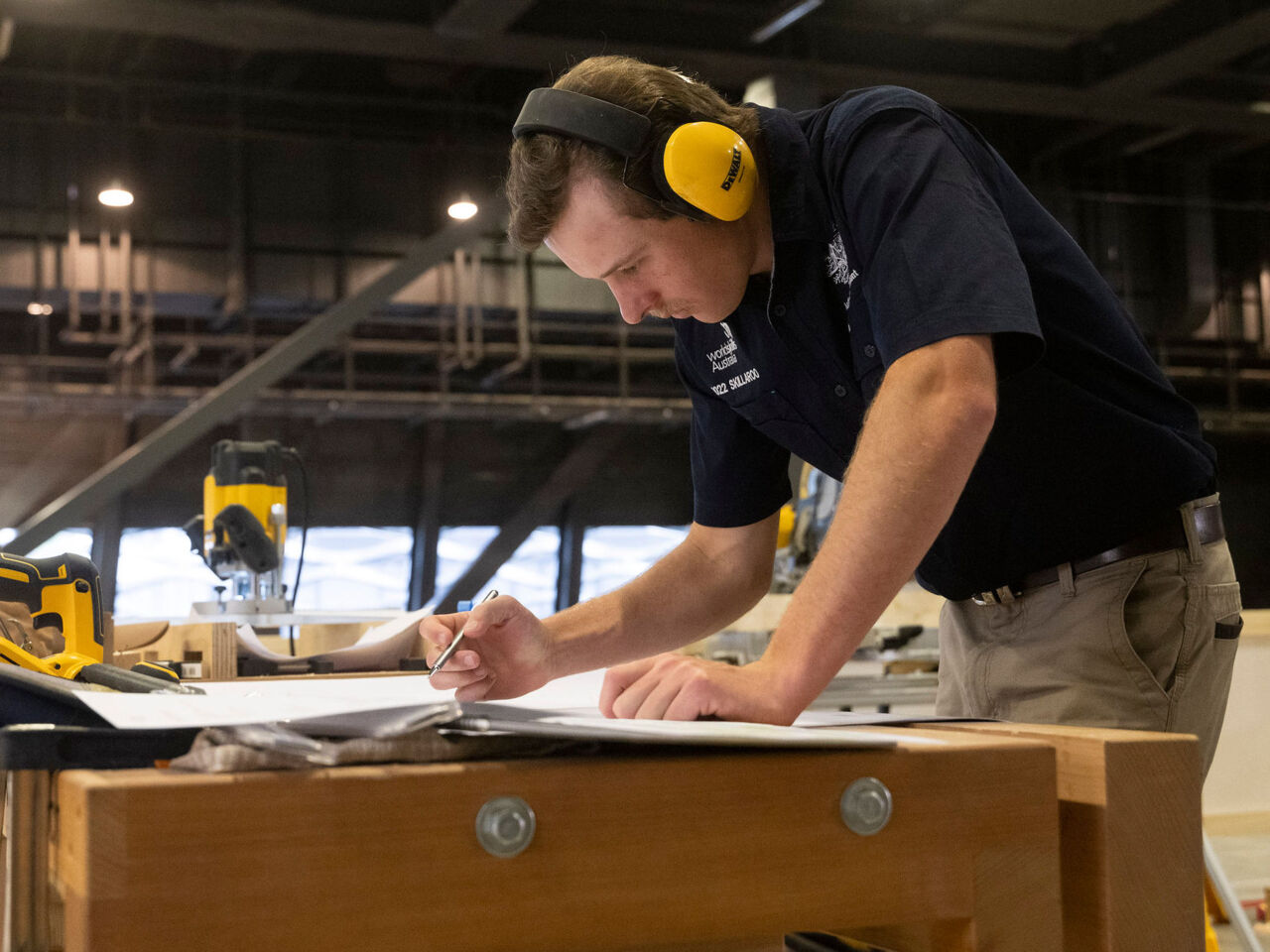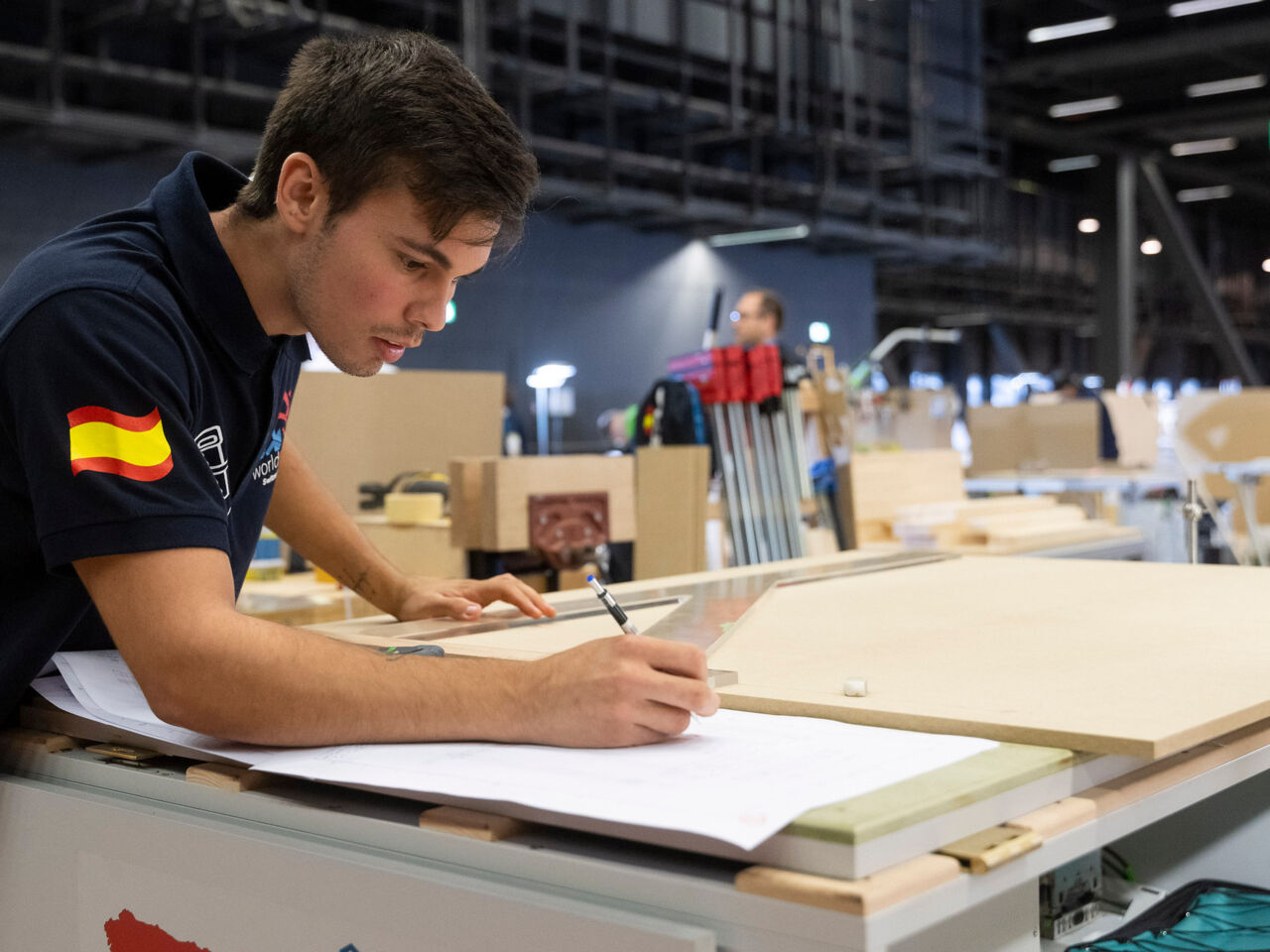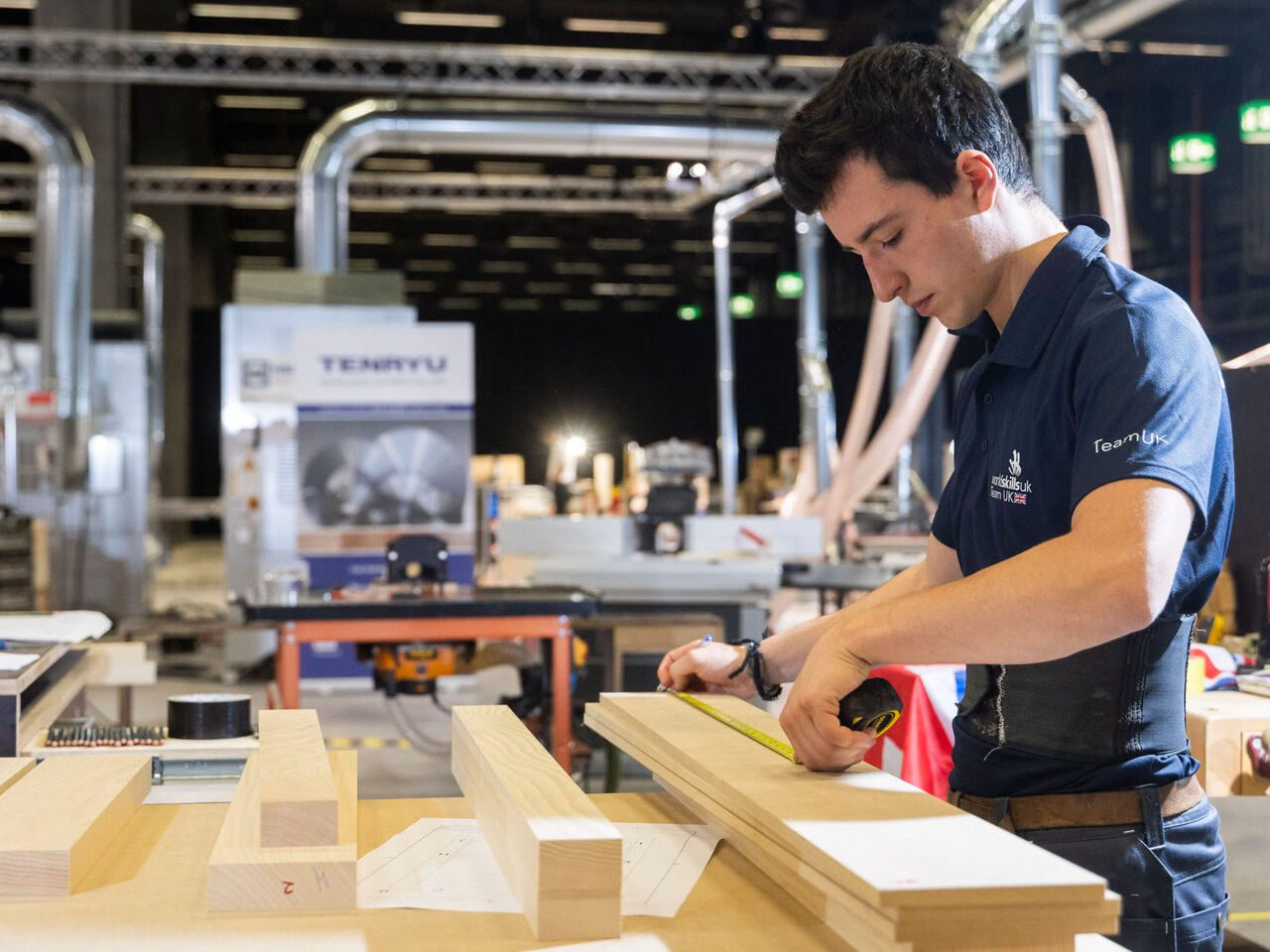 WorldSkills Competition 2022 Special Edition Competitors in Cabinetmaking, Carpentry, and Joinery have displayed their craftmanship and creativity at Holz, Switzerland's woodworking sector trade fair.
More than 40 young professionals from 27 different countries and regions took part in the event at Messe Basel, Switzerland from 11 to 14 October.
Cabinetmaking, Carpentry, and Joinery are closely associated occupations and connected with other parts of the construction industry and with the many products that support it.
Bringing all these professions together, the Holz exhibition presents trends and new products in the woodworking industry. It gathers exhibitors, professionals, and innovators, and includes networking opportunities as well as talks on sustainability and digitalization.
With state-of-the-art technologies and futuristic innovations in the woodworking sector it is an exciting spectacle for both participants and visitors.
The event in Basel is organized by SwissSkills, and the Associations of the Swiss Carpenters (Holzbau Schweiz) and Furniture Manufacturers (Verband Schweizer Schreinermeister und Möbelfabrikanten), and thanks to Stanley Black & Decker and DeWalt, Partner of the Carpentry Competition and Global Premium Partner of WorldSkills International.
WorldSkills Competition 2022 Special Edition
Find out more