WorldSkills Competition 2022 Special Edition begins in Switzerland
From 7 to 10 September Bern, Switzerland is the host city - launching WorldSkills Competition 2022 Special Edition.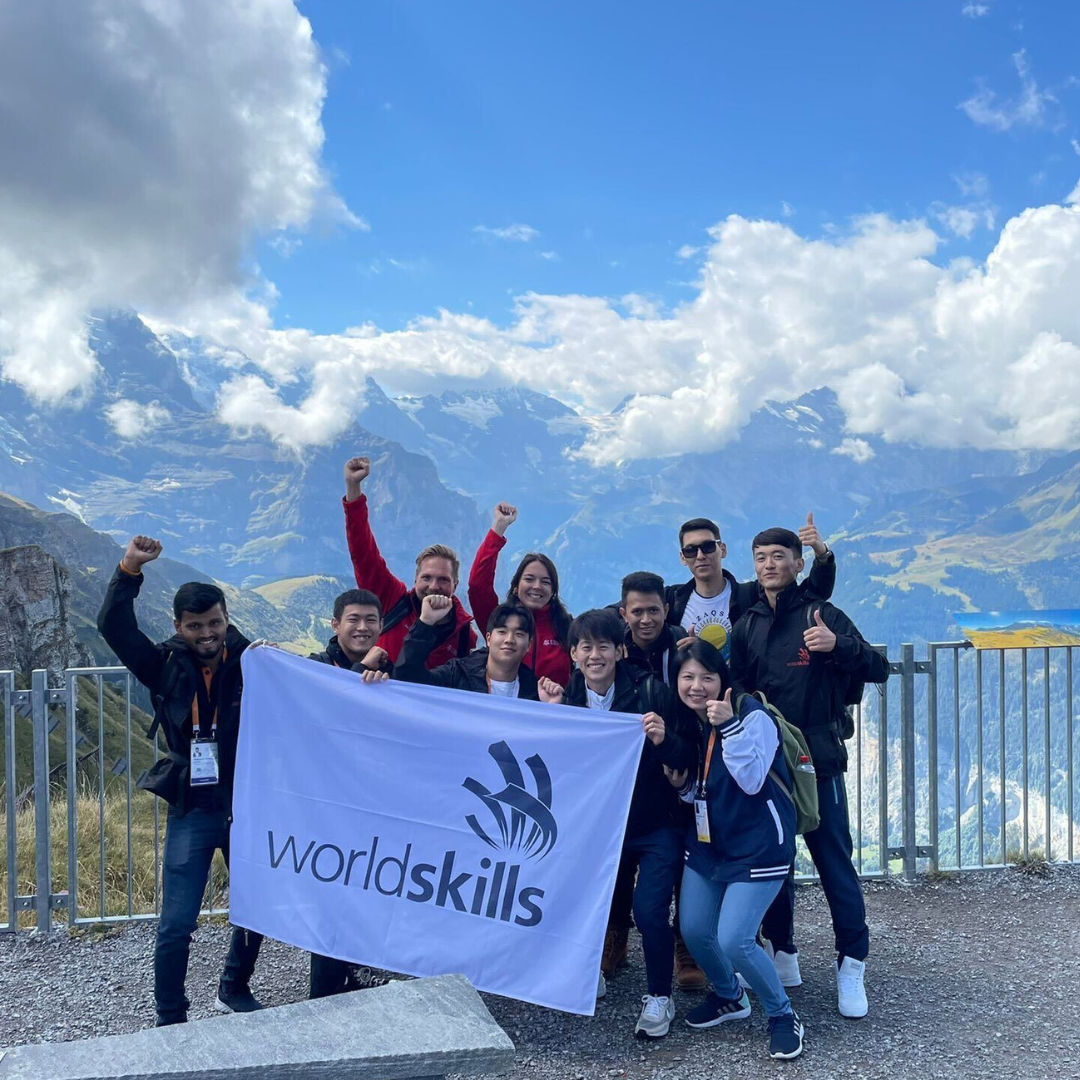 The WorldSkills flag was hoisted at the top of the Männlichen in Switzerland as the Competitors taking part in Prototype Modelling, gathered at the peak of this mountain, which overlooks the famous Eiger North Face.
Coming from India, Japan, Kazakhstan, Korea, Chinese Taipei, and Thailand, the six Competitors in Prototype Modelling are the first to showcase their skills as part of WorldSkills Competition 2022 Special Edition.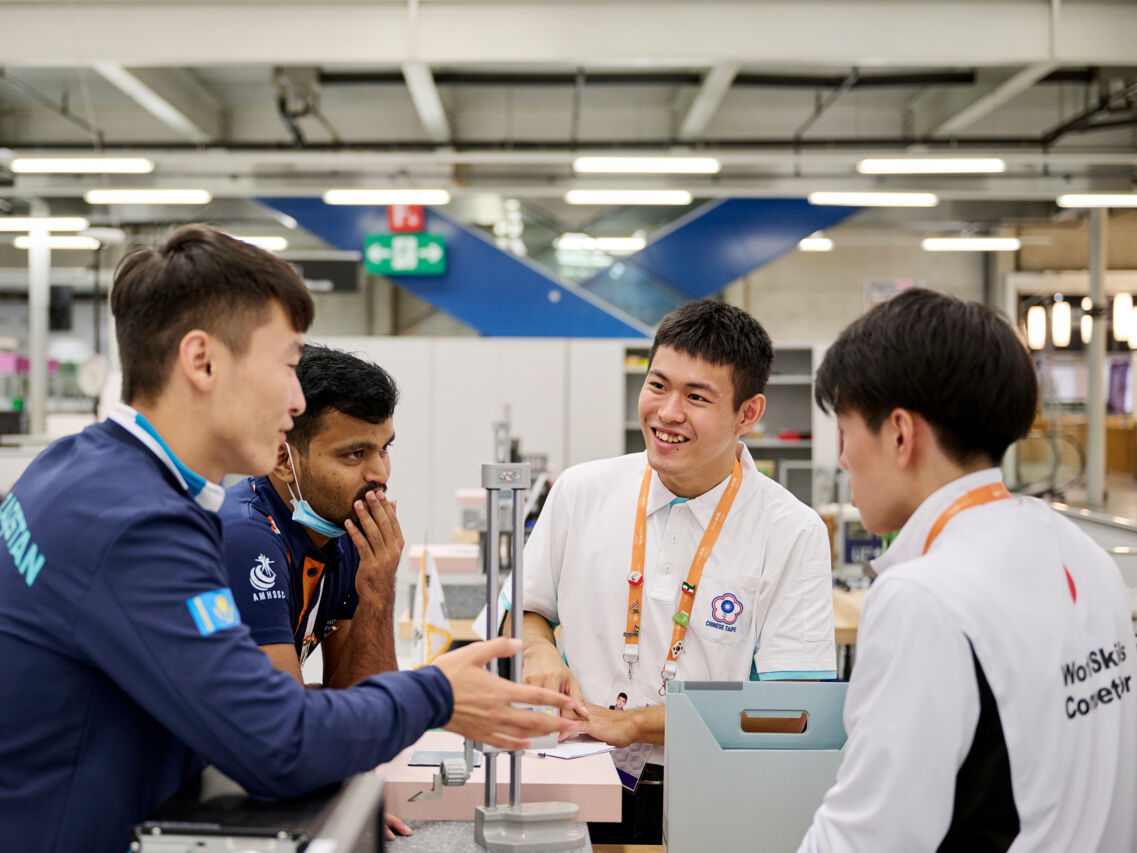 The first skill competition runs from 7 to 10 September at Bernexpo, Bern, Switzerland, alongside SwissSkills2022, the largest ever national competition. A total of 120,000 visitors are expected, including 64,000 young students from 2,600 school classes.
Following a day of Familiarization for Competitors to work with the equipment and get acquainted with the workshop, an Opening Ceremony took place on 6 September at the Äusserer Stand.
Welcoming the participants and guests was the Mayor of Bern, Alec von Graffenried. In his speech, Mr von Graffenried highlighted that Bern has been a host of SwissSkills since 2014, a sign of the city's commitment to vocational education and training. Wishing the Competitors luck in the coming days, the Mayor expressed how pleased he was with the inaugural event of WorldSkills Competitions 2022 Special Edition taking place in Bern.
The Oath were given by the Indian and Korean Competitors and the Japanese and Thai Experts - promising to compete fairly, respecting, and abiding by the Code of Ethics and Conduct, the Competition Rules, and the WorldSkills values – all in the true spirit of WorldSkills.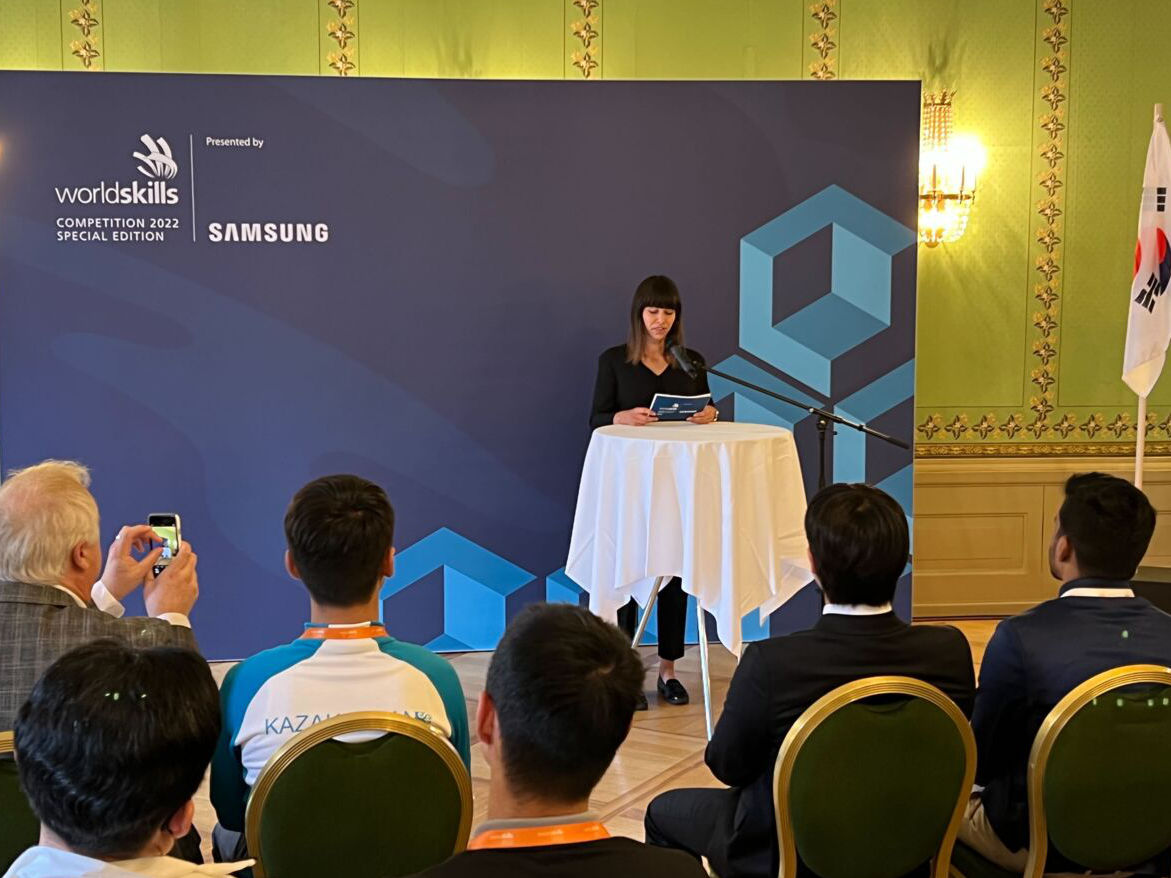 The official opening of the Competition was declared by WorldSkills Champions Trust representative, Jacqueline Tanzer.
"As we embark on this unique series of skills competitions, I am going to share three things that I believe are particularly special – our people, our precision, and our passion," she said. "Never has our passion for skills been more apparent than in this incredible show of commitment, adaptability, and creativity by Members in staging this – the 46th WorldSkills Competition."
Samsung Electronics is the Overall Event Presenter for WorldSkills Competition 2022 Special Edition - its partnership with WorldSkills has been ongoing since 2007, supporting both organizations' goals to empower future generations to achieve their full potential and pioneer positive social changes.
WorldSkills Competition 2022 Special Edition is the 46th WorldSkills Competition. Thanks to the commitment of WorldSkills Partners and Members, 62 skill competitions will be hosted at 29 events, in 26 cities, across 15 countries and regions between 7 September and 26 November 2022. More than 1,000 Competitors will compete, representing 57 countries and regions.
WorldSkills Competition 2022 Special Edition
Find out more