How Fluke ensures accuracy and precision in WorldSkills Competitions
Global Industry Partner, Fluke, is providing tools to support WorldSkills Competition 2022 Special Edition.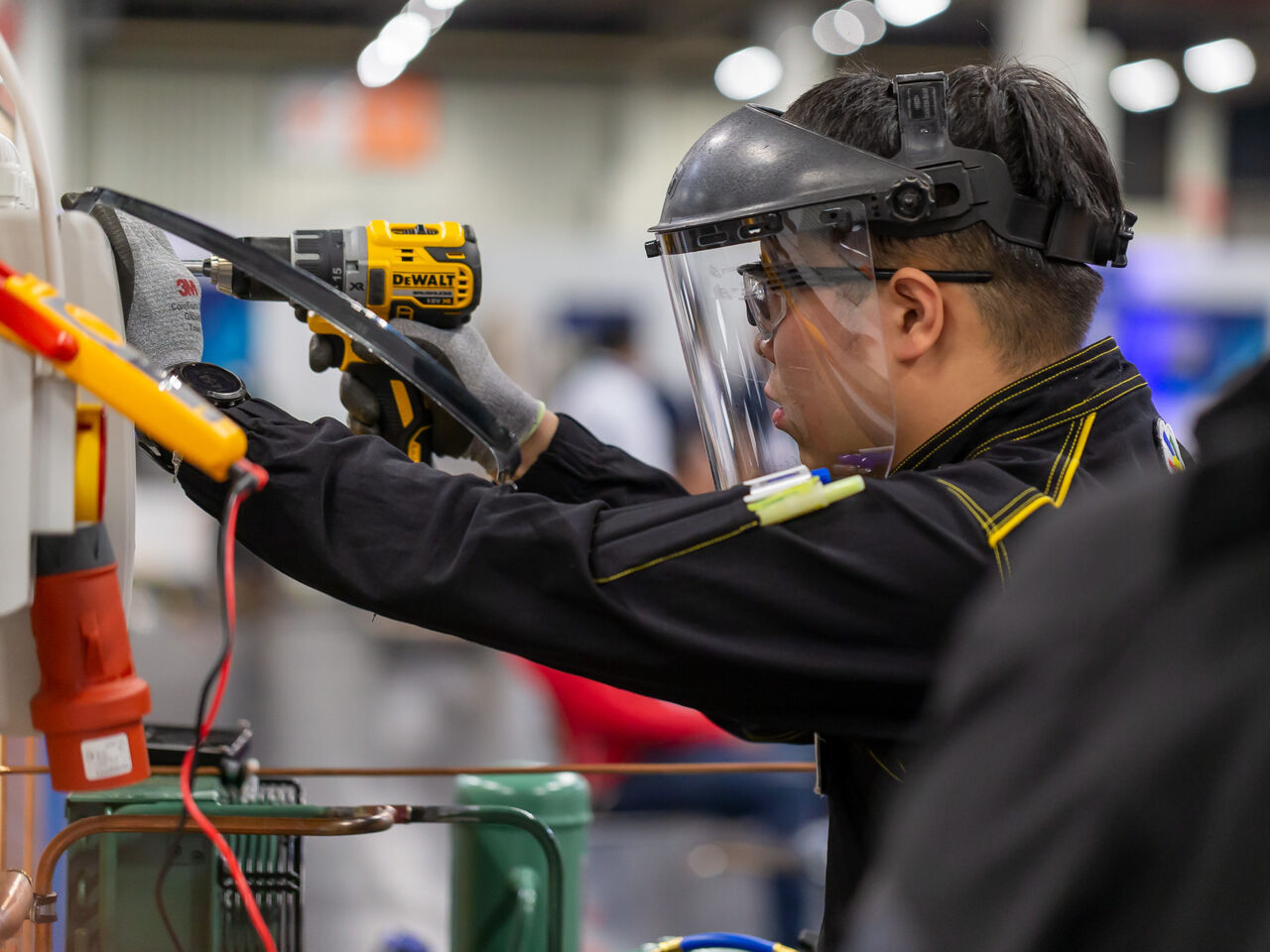 For over 20 years, Fluke Corp. tools and equipment have been used at WorldSkills Competitions to ensure accuracy and precision. Fluke is a Global Industry Partner and has been a WorldSkills event sponsor since 1999.
Fluke is now supporting WorldSkills Competition 2022 Special Edition as a sponsor in several skills ranging from Electronics to Renewable Energy.
Founded in 1948, Fluke Corporation is the world leader in compact, professional electronic test tools and software for measuring and condition monitoring. Fluke customers are technicians, engineers, electricians, maintenance managers, and metrologists who install, troubleshoot, and maintain industrial, electrical, and electronic equipment and calibration processes.
"As older skill areas have evolved and new ones — like Renewable Energy — have been created, developing the skills to work with new technologies and new industries is essential," said Sean Silvey, Fluke product application specialist.
Mr Silvey added that the events set "a high bar for skills development and technical knowledge allowing these young students the forum to demonstrate how they have honed their skills to master the new technologies that will make them successful."
"It is clear, skills excellence is part of Fluke's DNA and that is what makes them a perfect partner for WorldSkills," said Alexander Amiri, WorldSkills Director of Sponsorship and Partnership. "Their tools and equipment provide the accuracy, reliability, and precision required at the highest level. Together, we are developing globally opportunities for highly-skilled, digitally-fluent talent that is ready to accelerate the digital transformation needed for industries to thrive."
WorldSkills Competition 2022 Special Edition
Find out more