VET institutions open their doors to host WorldSkills Competition 2022 Special Edition
Several Vocational Education and Training (VET) schools and centres have become Competition hosts, reflecting the important role institutions like these have within the WorldSkills movement.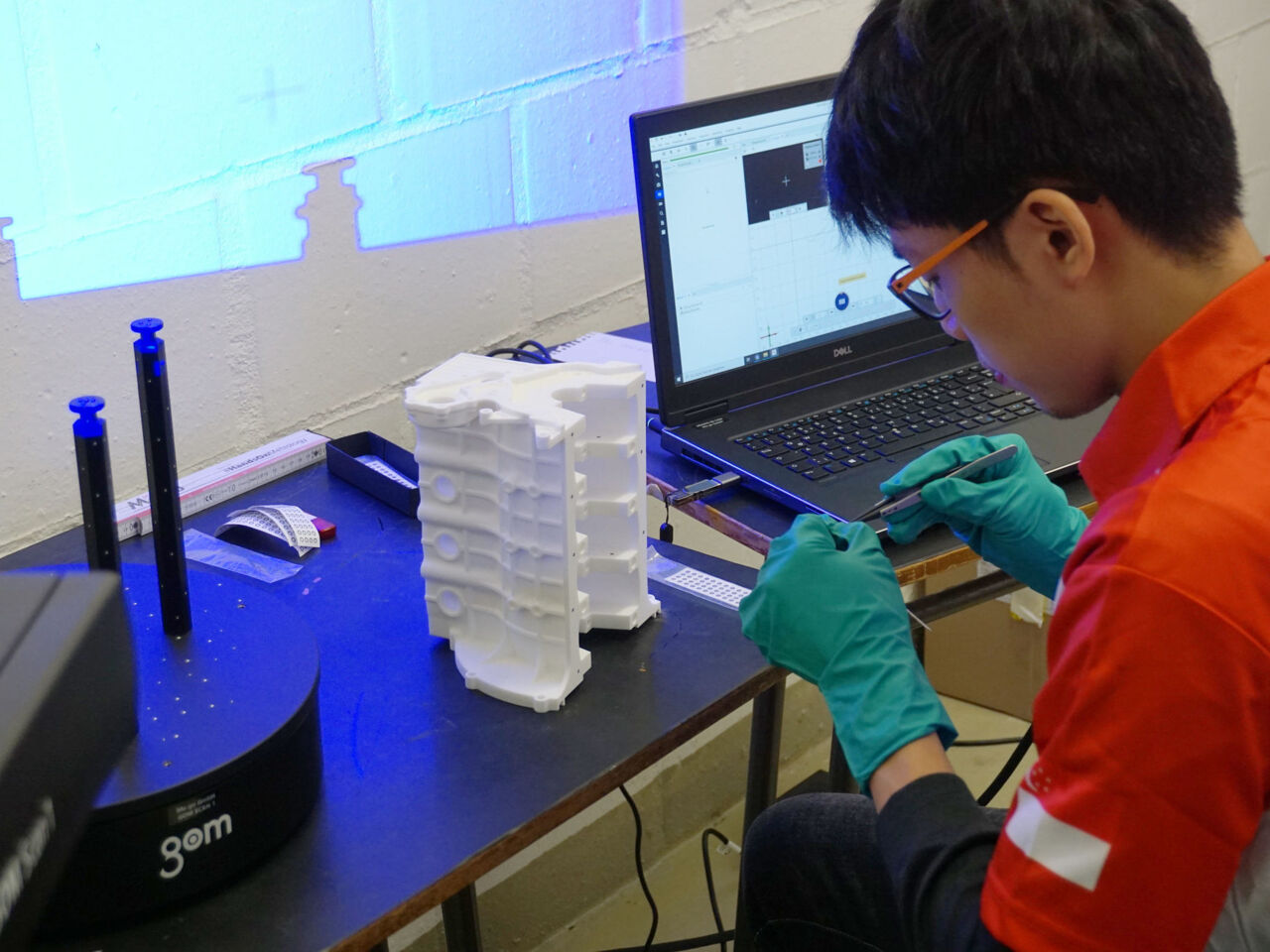 Hosting the international championships in VET centres highlights the work of instructors, institutions, and students who colloborate to achieve skills excellence, create new opportunities, solve problems, reimagine industries, and improve lives.
Being the host of a skill competition is a proud moment for VET institutions giving them a chance to showcase their centres to leaders with shared goals from around the world.
"For us it's a huge opportunity, not only to host an event the scale of WorldSkills, but to also be able to prepare for it in four months," says Ludovic Lesemann, Expert, Jewellery, Switzerland, who is participating for the first time at a WorldSkills Competition.
Jewellery is taking place at CFP Arts Geneva from 13 to 16 October, with over 14 participants from different countries and regions competing for the top spot.
Support for the preparation of the facilities, equipment, and material poured in from school and public institutions, as well as from the private sector. The Opening and Closing Ceremonies will take place at the headquarters of world-famous jewellery brands from Geneva, Chopart and Maison Piaget.
Currently underway at VisCampus in Aarau, Switzerland are Graphic Design Technology and Print Media Technology. The event is a great opportunity for Competitors to showcase their technical know-how with precision, care, and creativity.
Competitors in Additive Manufacturing are participating in an inspiring setting, surrounded by some of the best manufacturing technology and expertise at Fachhochschule Südwestfalen, University of Applied Sciences in Soest, Germany.
Commonly known as 3D printing, Additive Manufacturing is a way of creating objects, such as design prototypes, from three-dimensional models by building up layers of material. Four Competitors from China, India, Germany, and Singapore will take part from 14 to 16 October 2022.
At Centre National de Formation Professionnelle Continue (CNFPC), Esch-sur-Alzette, Luxembourg, Mobile Robotics will begin on 17 October. With nearly 40 years of experience, the CNFPC is a public organization under the Ministry of National Education, Children and Youth's Professional Training Service and offers a large number of training courses including specialized robotics. Using its extensive infrastructure, CNFPC has modernized its training offer to meet the skills needs of tomorrow's industries.
"We are looking forward to this event, especially since in 2027, Luxembourg will be co-hosting with Germany the EuroSkills in Dusseldorf. Bring it on!" says Gil Belling, President of WorldSkills Luxembourg. The skill competition is supported by Global Partner FANUC.
Industrial Mechanics will be hosted by Skills Canada at the Sheridan College Magna School for the Skilled Trade in Brampton, Canada from 18 to 20 October.
Talking about the preparedness of the Sheridan College to host the Competition, Craig Brazil, Professor, Industrial Mechanic Millwright Programs says: "For WorldSkills to agree that this was the place to host the Industrial Mechanics competition on behalf of Skills Canada is a huge, huge achievement for us."
"When WorldSkills decided to hold a Special Edition, I immediately raised my hand. I have seen many facilities around the world during my travels for various competitions, and what we have here at the Magna Skilled Trades Centre is on the mark with what is going on in the world today," says Mr Brazil.
WorldSkills Competition 2022 Special Edition
Find out more